Repairing Concrete Sidewalks With Pride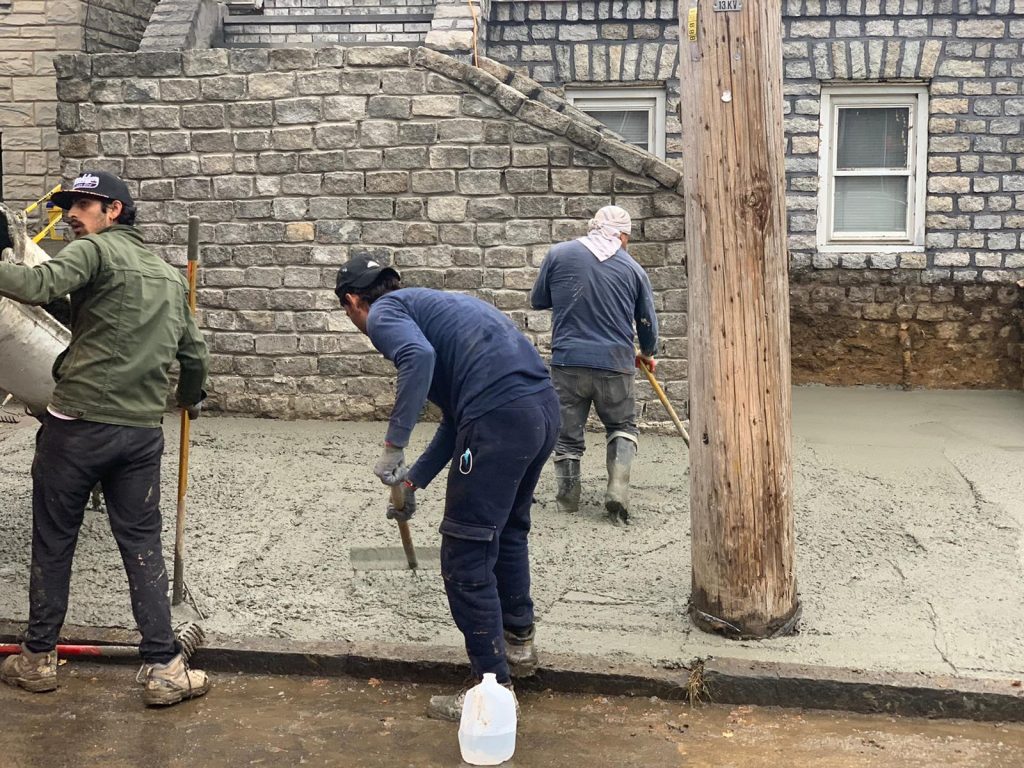 Locals who are happy to assist you with any issues with new or damaged pavements staff construction Repair NYC. Since we share your neighborhood and place of employment, we understand how important it is to contribute to the site that has helped shape our lives. Every day, all year long, we strive to keep up our outstanding reputation and expand our base of happy consumers in the Queens region.
Sidewalk Repair Queens has years of expertise in the industry, making us concrete installation specialists. You may rely on our deep understanding of permits and correct processes to guarantee that the work will meet all specifications and laws. With the help of our concrete sidewalk repair expert masons, your pavement will look great and serve your community well for years afterwards.
Pros of Fixing Sidewalks
Our Sidewalk Repair Queens contractor considers utility, location, and cost while making recommendations. Your home's curb appeal might take a significant hit if the walkway in front of it needs to be fixed or updated. We provide our meticulous services to prevent any such thing from occurring. Sidewalk Violations Removals queens provide the best concrete sidewalk repair services as contractors. Driveway repair and the elimination of trip hazards are two of the many benefits offered by Construction Repair NYC. The firm aims to provide you with the pavement that looks good and holds up well over time.
We are committed to providing you with the finest materials, techniques, prices, and expert service; we are fully licensed and insured for your peace of mind. Each of our projects is carried out per your specific requirements. Sincerely caring about the finer points allows us to give you pavement that looks great. Concrete sidewalk repair uses only high-grade materials, and our staff is well trained. You will not have to make any sacrifices during construction since our firm will do all possible to meet your needs.
Our Word
In addition to standard installations, the Sidewalk Repair Experts at Construction Repair NYC can also tend to any concrete repairs that may arise. If your sidewalks or streets have been cited with a DOT violation, we can assist you in getting them back in compliance and avoiding the associated penalty. We are experienced with several concrete and external surface treatments and can provide the polished, long-lasting, and spectacular results you want.
Our team of Sidewalk Repair Queens specialists is sent immediately to evaluate the damage and begin making any repairs. Our Sidewalk Repair Experts have extensive expertise and can complete your project at a reasonable cost. We are experts in Construction Repair in New York City.
Whether commercial or residential, big or little, quick or slow, eradicating DOT sidewalk violations, or just wanting to make your sidewalk appear excellent, we're up for the challenge. We are different from the competition because we value our clients' satisfaction above everything else.
Only Sidewalk repair contractor queens who are fully licensed and insured with extensive expertise in urgent repairs, driveways and pavements are hired by us. Our team is committed to improving our services and output via ongoing education and collaboration. Our Sidewalk Violations Removals queens experts can assist if your pavements are not up to code or you have just been cited for a DOT violation. Construction Repair NYC is the best option for your requirements because of our lengthy integrity and quality work history.
Our Objective
You can trust that our license professionals will do more than fix your pavement, and they will do it affordably. For decades, we have met and exceeded the demands of both residential and commercial construction customers because of our expertise, dedication, and devotion. We strive to be the professional industry leader, offering flexible solutions that work within your constraints.
Our Sidewalk repair contractor queens services cover every stage of the process, from initial site inspection and design to completion of all pre-construction tasks, project management, and client consultation with improved alternatives. Each team member is highly skilled and committed to our shared mission of exceeding our customers' expectations and providing them with continued value even after our work is done. Work in stone that makes a statement and lasts a lifetime!
High Quality Service
Our ideal combination of contractors & project managers has the experience to carry out projects successfully, allowing them to proceed towards their completion date immediately. Our contractors are experienced pros who will complete the work in the allotted period. Skilled experts apply their years of experience and superior craft to every job.
All projects are sure to have high-quality standards, artisanship, and service. Installation of every work is performed expertly. Sidewalk repair contractor queens want to prove that a relationship of trust with us as your home renovation contractor is still possible. Everything we do is centered on serving our customers. Through developing strong connections and strategic alliances, we look for ways to collaborate with other businesses to provide superior transportation services.