WAREHOUSE ROOFING REPAIRS NEW YORK CITY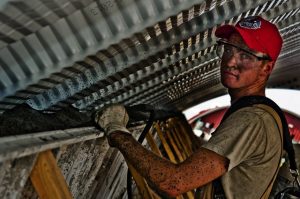 Warehouse Roofing is a vital part in a warehouse business to maintain its stability, sustenance, and commercial utility.Therefore all commercial warehouse owners take double care of their warehouse roofing at the periodic interval by hiring expert and experienced warehouse roofing contractors New York City. At Construction Repair NYC, we understand that Roofing Contractor Service Valley Stream NY  has to be the best by its authenticity and level of expertise and to meet the best industry standard of roofing construction in NYC, we follow some stringent parameters.
Warehouse Roofing Materials
At Construction Repair NYC, we never compromise on roofing materials and hence we can offer a guarantee on the projects related to warehouse roofing repairs Throng Neck NY no matter how critical it is! We deal with almost all types of roofing materials: however, we can suggest you a complete refurbishing of warehouse roofing once our expert roofing technicians visit your warehouse.
Warehouse Roofing Installation
Construction Repair NYC is counted as one of the best roofing contractors in NYC area because the company can vouch on their roofing installation process. Each roofing installation services Howard Beach NY by the company is done with the best care and precision.  We offer a guarantee for our roofing installations that our clients can rely on. The satisfaction of our clients has recognized as one of the best Roofing Contractors in the New York area.
Warehouse Roofing Repair Service
Warehouse Roofing Repairs Ditmars NY is an extensive and complex process because there are different roofing laws. Construction Repair NYC-team is well aware of all these legal intricacies like more than 2-3 layers of roofing material cannot be used, etc. If assigned, all types of warehouse roofing Repairs Brooklyn NY projects are done with the best care and keeping an eye on the local weather so that the clients get to enjoy the best durability of their job done.
Warehouse Roofing Costs
Construction Repair NYC is one of the best Warehouse Contractors in New York City area because not only for the accuracy of their job done but also for their affordable quotes. Like industry expert professional roofing contractors Belle Harbor NY, the company, Construction Repair NYC, never offers the quote for the proposed job without visiting the site. Furthermore, the quote is completely obligation free quote that clients may avail anytime before hiring the company officially.
24×7 helpline
We understand that warehouse roofing repairs Parkchester NY is emergency assignments. That is why we always ready to hear from you.  You can call our helpline anytime about roofing repair as well as roofing installation services NY: we will be happy to help you.